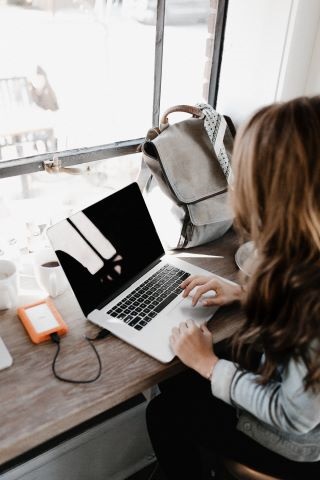 English is the international language of business and education, one might think that all United States colleges would require the TOEFL (Test of English as a Foreign Language) exam and the SAT (Scholastic Aptitude Test). However, this is not always the case.
Many US colleges do not require either the TOEFL or SAT exam for admission into their school. In this article, we will share more on these tests and what you can expect as you apply to colleges in the United States. Plus – if you don't have these test scores, we'll provide information on a college to explore.
What is the TOEFL?
The TOEFL is a test that measures the English language skills of non-native speakers who want to study in English-speaking countries like the USA. The TOEFL is administered by the Educational Testing Service (ETS), a US-based nonprofit organization.
It is based on both academic content and everyday English usage. The TOEFL consists of four sections: reading, writing, listening and speaking. Each section is worth 30 points for a total possible score of 120 points.
What is the SAT?
The SAT is a standardized test used for college admissions in the United States. It measures mathematical and verbal reasoning skills. The SAT is administered by the College Board, a US-based nonprofit organization.
The SAT consists of two sections: math and Evidence-Based Reading & Writing (EBRW). Each section is worth 800 points for a total possible score of 1600 points. It is a 3 hours long test and costs $55.
Is it required for international students to take the TOEFL and SAT?
International students who want to study in the United States must complete a lengthy application procedure. There are a variety of tests that students often have to take, depending on the school, program and degree level – two common tests that international students will have to pass are the SAT and the TOEFL. 
However, not all US colleges require the TOEFL and SAT. The USA is the home of more than 4,500 colleges and universities, and each one has its own admissions requirements. Some of these schools do not require applicants to submit SAT or TOEFL scores.
There are several reasons why US colleges may not require the TOEFL or SAT. Some schools feel that these tests are not an accurate measure of a student's English language skills or academic abilities. Other schools may have a more holistic admissions process that looks at a student's entire application, not just test scores.
So it's a good idea to research the admissions requirements of each college you're interested in before you apply. That way, you'll know what tests you need to take and how to best prepare for them.
Does Broward College require the TOEFL or SAT?
Broward College, located in Fort Lauderdale, Florida, is a public college that does not require the TOEFL or SAT for admission.
However, if students want to make a strong impression and improve their chances of getting into their desired program, they can submit strong TOEFL or SAT scores during the application process.
What are the minimum requirements for admission to Broward College?
A few minimum requirements for admission to Broward College are:
A high school diploma or equivalent
Proof of immunization against measles, mumps, and rubella
A completed application form
Fees and tuition
Official transcripts from all previous colleges and universities attended (if have any)
Broward College has a rolling admissions policy, which means that students can apply at any time and will receive a decision within a few weeks.
If you are looking for US schools without a TOEFL or SAT requirement, Broward College is a great option to consider.
You can skip to the end and leave a response. Pinging is currently not allowed.