Be your own boss. Build your own future. Change the world. Do any of those statements resonate with you? If you're a motivated risk-taker who wants to reap the rewards of a successful business, you could be the next entrepreneur to hit the Forbes 30 Under 30 list. 
Maybe you've got a great idea that you want to share with the world, but there's just one thing standing in your way: you have no idea how to get started. 
Fear not! Robert Mcilraith, Module Leader in Entrepreneurship at INTO University of Exeter, is here to give you 5 expert tips on how to become a successful entrepreneur: 
Find an idea that adds value to the world. 
Build a thorough business plan. 
Develop your entrepreneurial qualities. 
Reach out and collaborate with other people. 
Study an entrepreneur course first. 
Find an idea that adds value to the world
Give people a unique reason to buy your product or service that isn't available anywhere else. According to Robert: "lots of people have ideas, but only successful entrepreneurs convert that idea into an opportunity."  
A big part of Robert's entrepreneurship module involves refining your concepts. He explains: "we start off trying to find an idea. We'll look at it and say: well, what kind of opportunity is it? Is it attractive to people – do they want it? Does it add value – is it something I want to buy and use?" 
"If you feel you've got an idea, I constantly say to people: check it, make sure it's right – don't commit to doing something until you feel you can really do it," he adds. 
Build a thorough business plan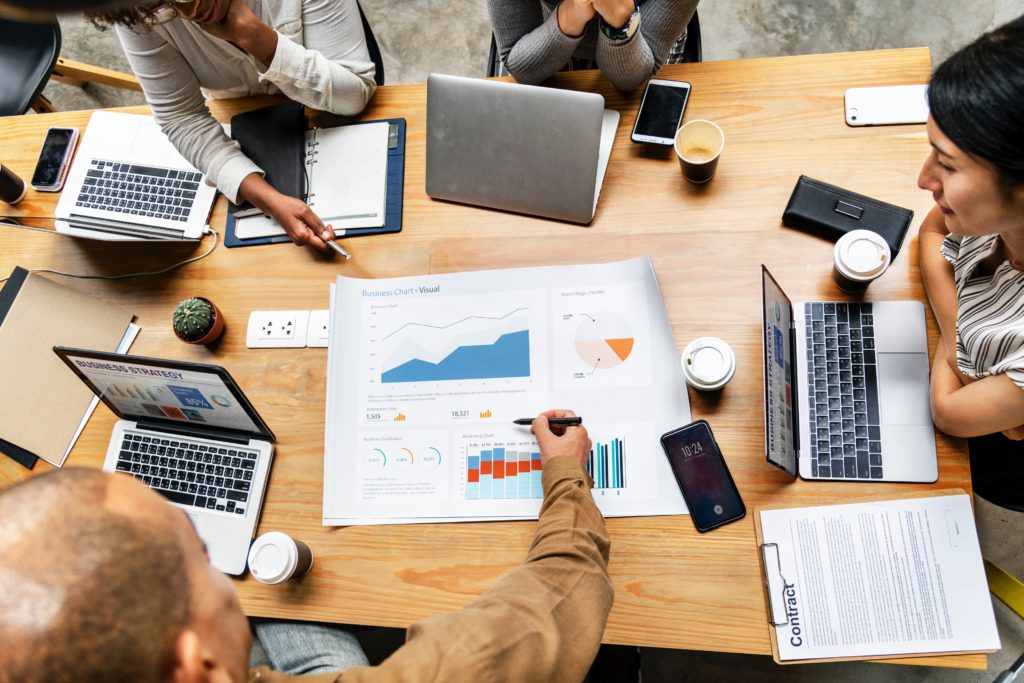 Don't rush the planning process. Take time to nurture your business plan, as Robert explains: "we take students through business plan development, the financing of the idea and how to think about marketing that product or service." 
He continues: "then we'll cover things like protecting intellectual property and eventually how to grow that business beyond the first stages." 
After all that hard work, according to Robert: "once it starts to take off and you start to succeed, it's enormously satisfying to realize that you've done it yourself." 
Robert has not only experienced this satisfaction himself, but on behalf of his students: "to see our students go on to achieve something on their own and know they're ready to stand on their own two feet is one of the greatest things of all." 
Develop your entrepreneurial qualities
Think you have the skills to succeed? According to Robert, "there are myths around entrepreneurs and the kind of skills they need, but most of all they need tenacity – they need to be able to stick through difficult times and to be able to take risks." 
Successful entrepreneurs come from all walks of life, with different backgrounds and personality types. Robert explains: "when you look at entrepreneurs, they are very different people. Some are quiet, some are very outgoing – there isn't a perfect entrepreneur model. It's made up of lots of different things." 
Reach out and collaborate with other people 
The best advice for a budding entrepreneur, Robert suggests: "work with other people wherever you can. Take advice and support – there are lots of people out there who are ready to offer you help." 
Don't forget the basics: "you've also got to think about how much this is going to cost. People forget that, but it's so important. You've got to start off with finance and then think about when the next finance is needed," adds Robert.  
"If you really believe in it and you really think you can do it, people will find a solution. If you've got a passion for it, you can convince other people to support you." 
Study an entrepreneur course first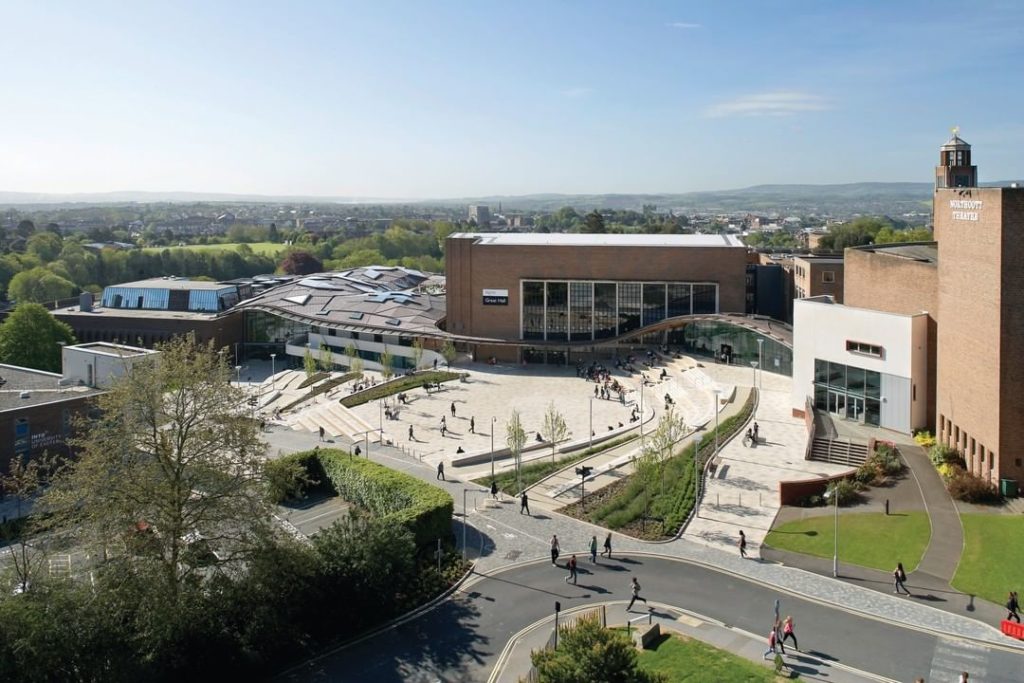 From his experience as a teacher, "coming to INTO University of Exeter will change your life. You'll meet people from all kinds of different countries. You'll learn a new language and you'll learn about new cultures." 
This can really shape someone with entrepreneurial spirit into someone who could succeed in their business, as Robert explains: "these lived experiences provide many of the right attributes for international students to go on and start a business." 
He continues: "because they will have achieved so much already, they may well go on to greater things than they would've done if they had stayed behind in their home country." 
Many of Robert's students have gone on to successfully build their own businesses. He describes: "one business started by an INTO Exeter student is edible cutlery and plates so that it's environmentally friendly. Another is a health app so you can record all your health data. We've even got a bubble tea start-up café. They're just brilliant businesses." 
Learn how to become a successful entrepreneur from our students 
Think you have the entrepreneurial traits to succeed? INTO University of Exeter has welcomed hundreds of enterprising students through its doors – you could be next!  
Here are some of our students' stories to inspire your entrepreneurial spirit. 
"You always have someone to rely on – and that's yourself"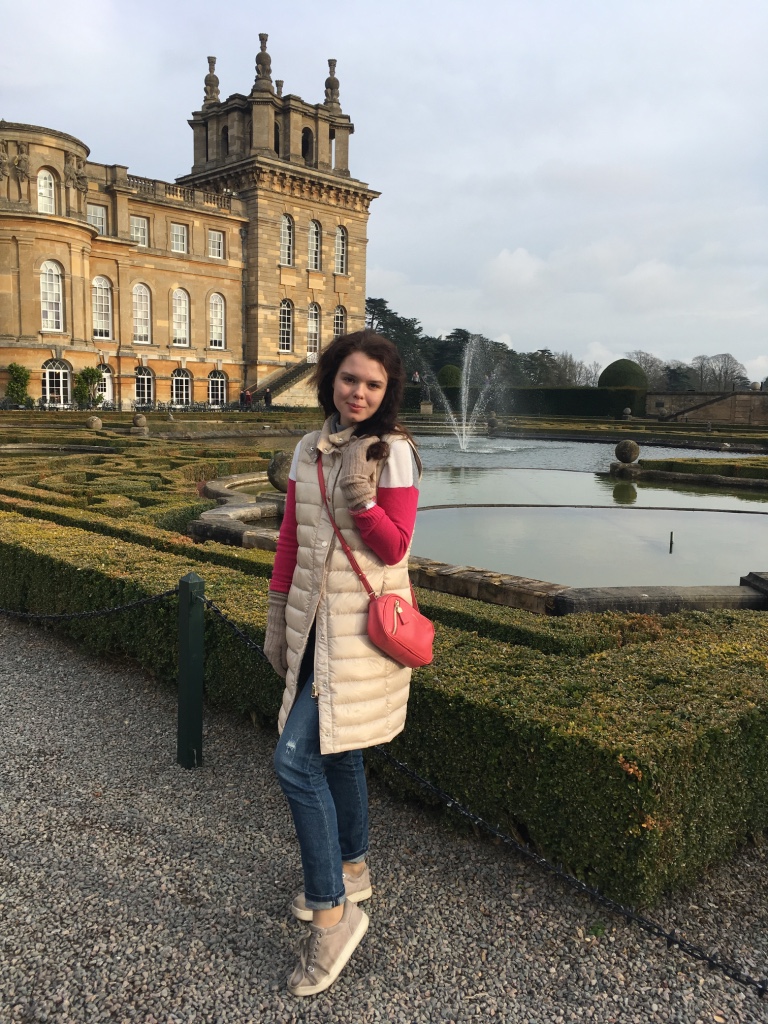 INTO Exeter alumna and co-founder of marketing agency 'Business Spectrum', Polina has always had the qualities of a successful entrepreneur.  
She describes her experience: "I worked in one of the top agencies in the world and my career was amazing, but I decided I didn't want to be part of a big corporation anymore. I have valuable thoughts and ideas – and wanted to make my own decisions. So, I co-founded a marketing agency for start-ups." 
Taking the leap and starting her own business has meant that she could help other new entrepreneurs, as Polina explains: "there are a lot of young businesspeople, like us, who are so talented and have so much to give to this world. The people we work with inspire me every day." 
What does it mean to be a successful entrepreneur? According to Polina: "it's that feeling of satisfaction, of contributing well to this world, achieving personally and for our clients, while gaining some profit from it." 
Studying a pre-university course in business helps you develop your subject-specific knowledge and interpersonal skills before you start your degree. For Polina, "what I really learnt from my time at INTO Exeter was being free, using my initiative and becoming self-sufficient. I believed in myself." 
"When you are independent, you always have someone to rely on and that's yourself – that's especially important. In business, you must know you're capable," she adds. 
"Your hard work now will make you into the person you want to be"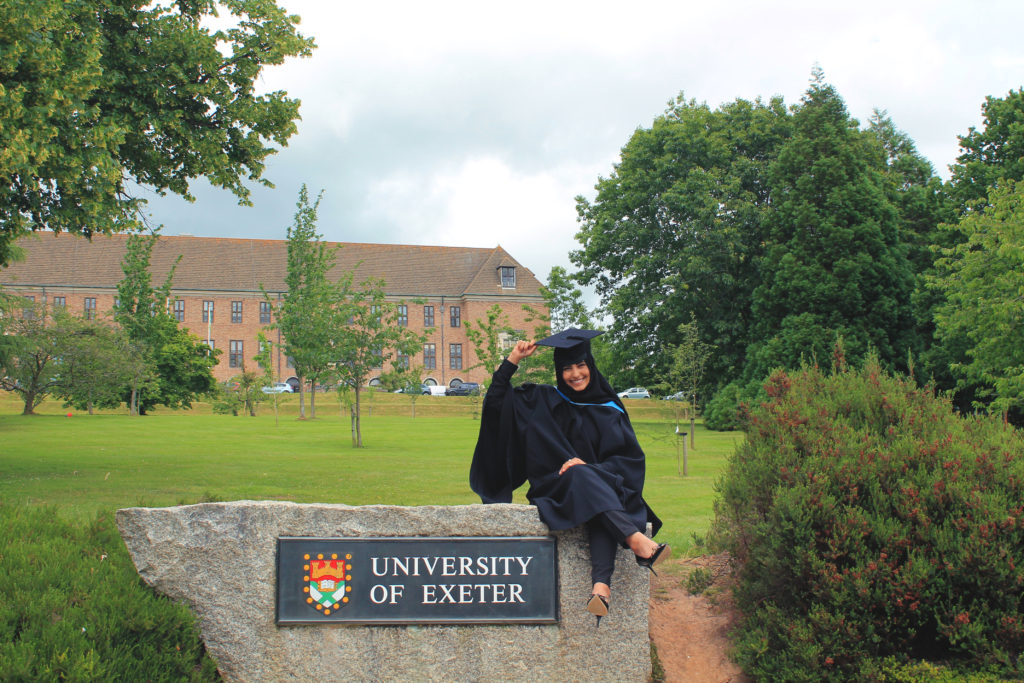 INTO Exeter alumna and co-founder of coding company 'CODE FOR GIRLS', Deema wanted to help change the lives of young women in the Middle East.  
"I worked as a Developer Advocate at computer hardware company, IBM – a job I absolutely loved" says Deema. "But I soon realized that my passion has always been to teach." 
There's a significant lack of women in STEM industries and Deema wants to help bridge this gap. She adds: "I wanted to share my knowledge and passion for coding with others, so I co-founded a company in Saudi Arabia called CODE FOR GIRLS. We teach girls how to code and provide bootcamps in areas such as data science, programming and web development." 
What helped Deema become a successful entrepreneur? She explains: "INTO Exeter is good preparation for university and your future career. Take advantage of the mentorship available and remember how your hard work now will make you into the person you want to be." 
There's no secret to successful entrepreneurship – but finding a support system is crucial. According to Deema: "to anyone thinking of starting a business, I highly recommend that you find yourself a trustworthy partner who has different strengths to you and who will support you when you need it." 
She adds: "finding that person who shares the same passion for your business is awesome because the road is long and full of obstacles, especially if it's your first ever start-up." 
Want to learn how to be a successful entrepreneur from the experts? Find a business course to teach you the entrepreneur skills and qualities you need at INTO University of Exeter. 
You might also want to read 'From INTO to entrepreneurs – successful alumni answer your studying abroad questions' or 'Women in STEM: Deema's coding bootcamp for girls'. 
You can follow us on Facebook, Twitter, Instagram, LinkedIn and YouTube.