If you are looking for a high-paying career, but want the college degree as affordable as possible, we can help. We rank the most affordable degree programs that result in the highest paying careers.
Key Takeaways
Due to the rising costs of education, many students want to pursue lucrative careers specifically.
Students who want the best return on their investment in education should pursue degrees with high starting salaries.
We outline the most affordable degrees which provide the highest starting salaries upon graduation.
The enduring popularity of the most affordable degrees isn't surprising considering that 4 in 10 high school students consider cost as the most important factor in their choice of a college. The concern is valid, too, considering that the average cost of earning a bachelor's degree ranges from $10,423 to $39,723 in public and private universities (2022-2023 academic year), respectively.
The tuition rates can also differ between in-state and out-of-state students although many four-year institutions have the same tuition and fees for both types of students.
But it isn't just affordable education that individuals interested in earning a college degree must consider. The starting salaries must also be considered, particularly when student debts are factored in.
Prospective college students must determine whether the bachelor's degree they are interested in will give the best value for the money. This means being able to recoup the financial costs of your college education in the first five years (i.e., price-to-earnings premium) after graduation—that's the ideal, at least.
Key Point: Prospective students who worry about the cost of education should choose affordable programs with lucrative career opportunities.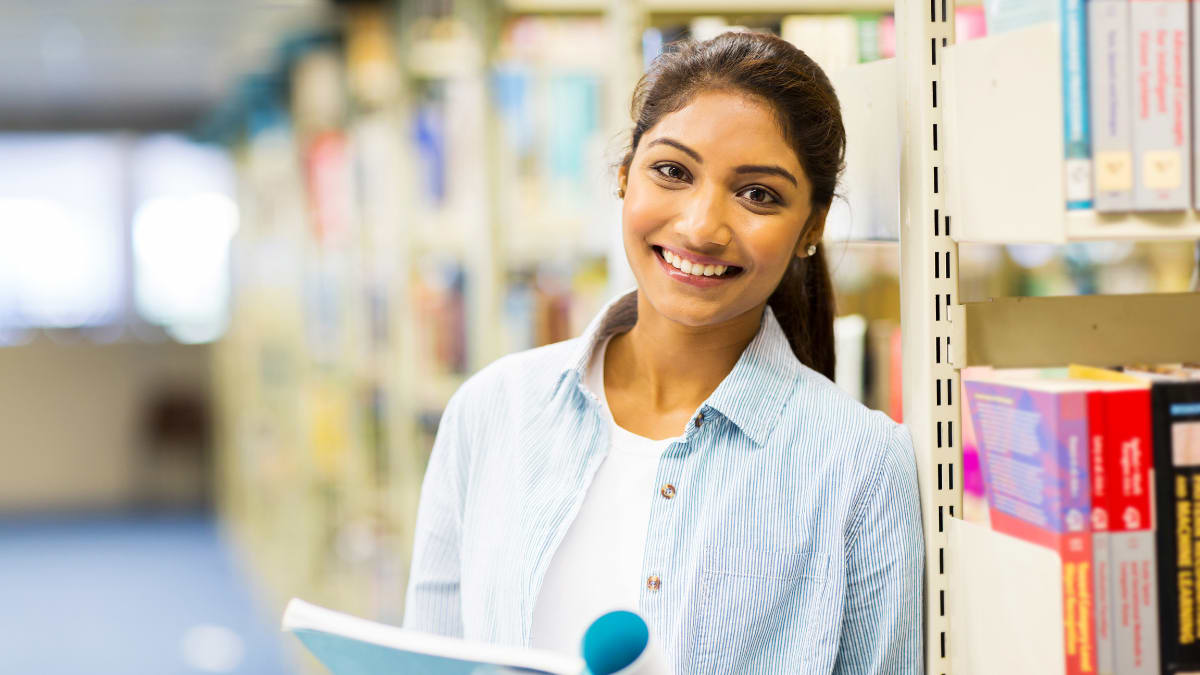 Featured Programs
  The Importance of Balancing Education Costs
Factoring in the highest starting salaries when choosing your bachelor's degree isn't just about recouping costs either!
For one thing, you can match your post-graduation monetary needs with your base compensation and, thus, enjoy a fairly fulfilling lifestyle instead of living a paycheck-to-paycheck existence.
Prospective students will often have different conceptions of ideal compensation though.
Each student has a general idea of their worth as an entry-level worker that, in turn, allows determines whether the starting salary offered is fair or not.
Setting realistic expectations of your starting salary is a must, however, as it can widely vary depending on the geographical area, industry and organization. For comparison purposes, the median wage for workers is approximately $1,041 per week (2nd quarter, 2022).
It's also important to remember that your starting salary will be significantly different from your compensation package when you've racked up work experience and professional credentials.
So, how can you get the best bang for your buck in terms of a college education? Online bachelor's programs may be the way to go!
Key Point: Online learning offers many benefits, from flexible schedules and affordable tuition combined with financial aid to the widening acceptance of online degrees among employers.
  Cost Effectiveness of Online Bachelor's Degrees
Indeed, it's a wise decision to consider affordable online bachelor's degrees whether you're a freshman with a high school diploma or a working professional looking for career advancement or contemplating a career change.
You will find that a bachelor's degree doesn't have to be expensive—it can be within reach and your life will be better for it because education pays!
Key Point: Online degree programs offer students the opportunity to pursue convenient and affordable study in the most lucrative fields today.
Cheapest Undergraduate Degrees with the Best Starting Salaries
With that said, here are the top nine affordable online bachelor's degrees that give the best value for your money and the best schools that offer them.
Regional accreditation is a must, such as colleges accredited through the SACSCOC-Southern Association of Colleges & Schools Commission on Colleges. And accredited degree programs with industry accreditation (e.g., ACBSP) are preferred.
Note: Most of the median annual wages (May 2021) and projected job growth (2021-2031) listed are from the Bureau of Labor Statistics. Some on-campus programs are also featured along with online programs for their exceptional academic quality of instruction and student outcomes.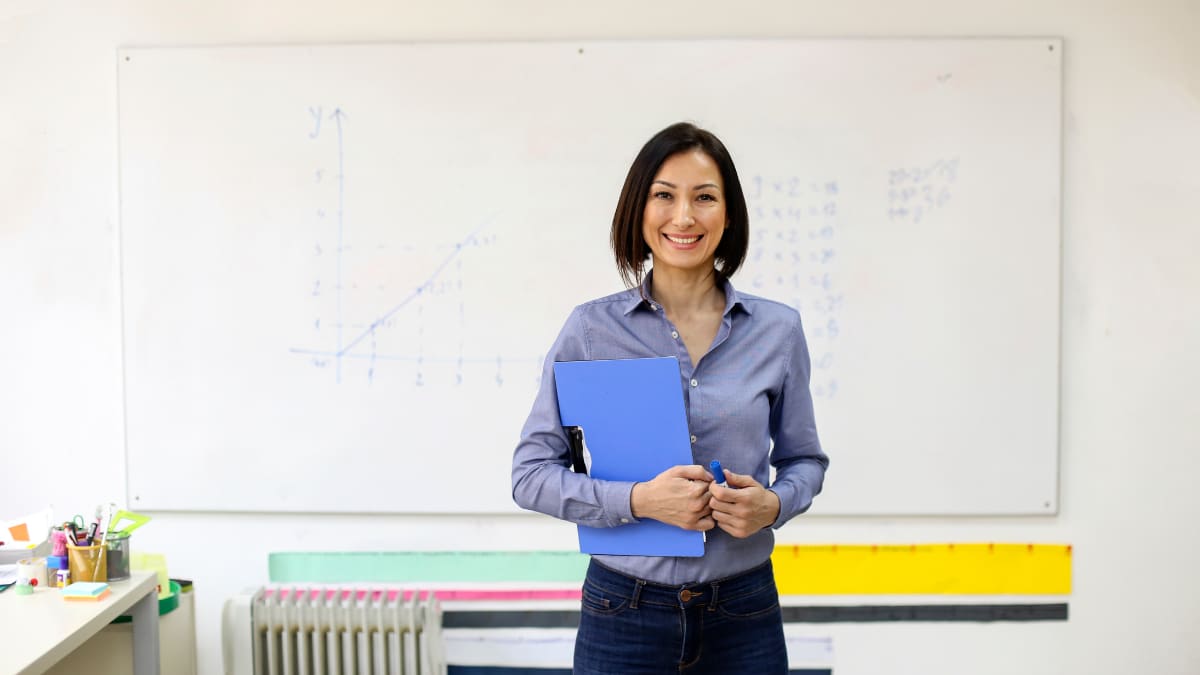 Applied Mathematics
Applied mathematics is the application of theoretical mathematics in finding practical solutions for real-world problems. Such is its versatility that its diverse applications range from business, finance, and medicine to physics, engineering, and computer science!
Professionals must then have the specialized knowledge and skills in the various branches of mathematics including differential analysis, analysis, and stochastics.
Online bachelor's programs in applied mathematics emphasize both technical skills in mathematics and transferable skills that enable students to recognize problems, identify solutions, and work with other professionals. Communication skills are also a must in these bachelor's degree programs since applied mathematicians must communicate their ideas to diverse audiences.
Highest-paying Jobs in Applied Mathematics
Graduates of bachelor's degree programs in applied mathematics are eligible for entry-level positions in a wide range of industries in the following capacities.
Mathematicians
By using calculus, geometry, and statistics, among other branches of mathematics, mathematicians make assessments of the relationships between known and unknown phenomena, conduct research for information purposes, and recommend possible solutions.
Median annual wage: $108,100
Projected job growth: 31%
Actuaries
The use of mathematics and financial theory is at the heart of the work of actuaries—the assessment of the financial risk of potential events and the determination of strategies to minimize the risks and its costs.
Actuaries are essential in the insurance industry. Note that actuaries must be licensed to practice but a bachelor's degree is a good place to start.
Median annual wage: $105,900
Projected job growth: 21%
  Best Applied Mathematics Degree Programs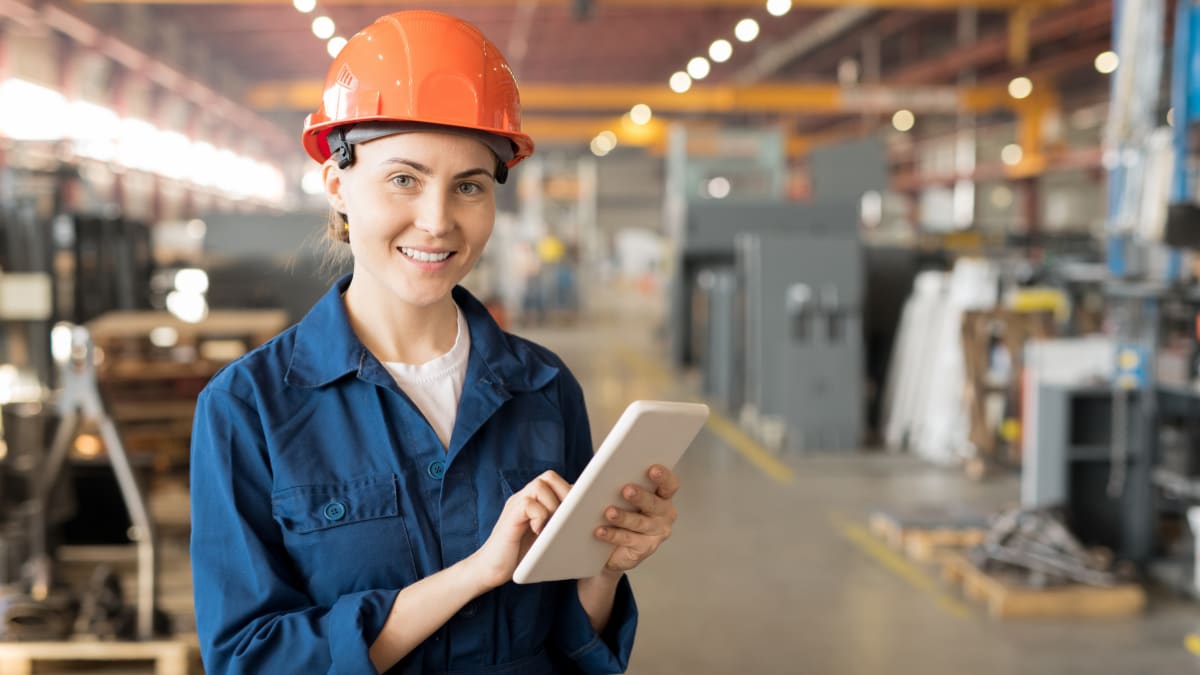 Back to Top
  Engineering
Name any modern invention, convenience, or product and it's likely a product of engineering! For this reason, engineering is among the most in-demand STEM fields that provides engineers, engineering technicians, and engineering technologists with a wide variety of career opportunities.
Students in online bachelor's degree programs in engineering first gain a broad understanding of general engineering principles and practices. Then, their program of study becomes more specialized according to their chosen concentration that, in turn, prepares them for licensure/certification exams and the job marketplace.
The job outlook for engineering occupations is favorable, too, at 4% (2021-2031) with an average of 200,900 openings every year. Median annual wage is at $79,840.
Highest-paying Engineering Jobs
While professional engineers in general receive among the highest salaries in the STEM fields, these two types of engineers are among the most well-paid. With exceptional starting salaries, work experience and professional credentials boost earnings potential and career advancement.
Petroleum Engineers
With worldwide reliance on fossil fuel, petroleum engineers are highly sought-after professionals in oil and gas extraction companies, mining support organizations, and engineering services. Their main duties include the design and development of methods for oil and gas extraction from new and existing wells. Petroleum engineers can also specialize in completion, drilling, production, and reservoir engineering.
Median annual wage: $130,850
Projected job growth: 8%
Chemical Engineers
R&D companies in life sciences, engineering and physical sciences, engineering services and pharmaceutical companies are the most common employers of chemical engineers. Their occupation involves the application of the principles and practices of chemistry, physics, and biology in finding solutions for problems related to food, drugs, and chemicals, among other products.
Median annual wage: $105,550
Projected job growth: 14%
  Best Engineering Programs

Back to Top
  Nursing
Online RN-to-BSN programs are bridge programs for registered nurses who already have either a diploma or an associate in nursing but want to earn a Bachelor of Science in Nursing (BSN) degree. The main reasons cited are to boost career advancement opportunities, to gain more specialized knowledge and skills, and to improve patient care and outcomes. Students are able to pursue full-time employment and studies, as well as apply their learnings in their workplaces.
Registered nurses are crucial in the delivery of effective, efficient, and compassionate patient care in partnership with other health professionals. A nurse's duties include assessment of patients' medical histories, symptoms and condition; administration of treatment plans for patients; and education of patients and their families. The nursing field also has specializations like addiction care, critical care, and neonatal nursing.
With their online degrees, registered nurses have among the highest starting salaries in the healthcare industry. Median annual wage is $77,600 while the projected job growth is at 6% (2021-2031).
Highest-paying Nursing Jobs
Earning a bachelor's degree in nursing is an excellent first step toward career advancement in these high-paying nursing occupations.
Advanced Practice Registered Nurses
Nurse anesthetists, nurse practitioners, and nurse midwives are known as advanced practice registered nurses (APRN) who possess specialized knowledge and skills. A master's degree is required aside from possessing an active RN license, passing a national certification exam, and a state-issued APRN license.
Median annual wage: $123,780/year
Projected job growth: 40%
Informatics Nurse Specialists
By integrating accurate data into patient care and management plans, informatics nursing specialists play crucial roles in the improvement of patient care. The occupation combines the latest in healthcare and technology and, thus, requires specialized training and certification beyond a bachelor's degree.
Median annual wage: $102,014
Projected job growth: 9%
  Best Nursing Programs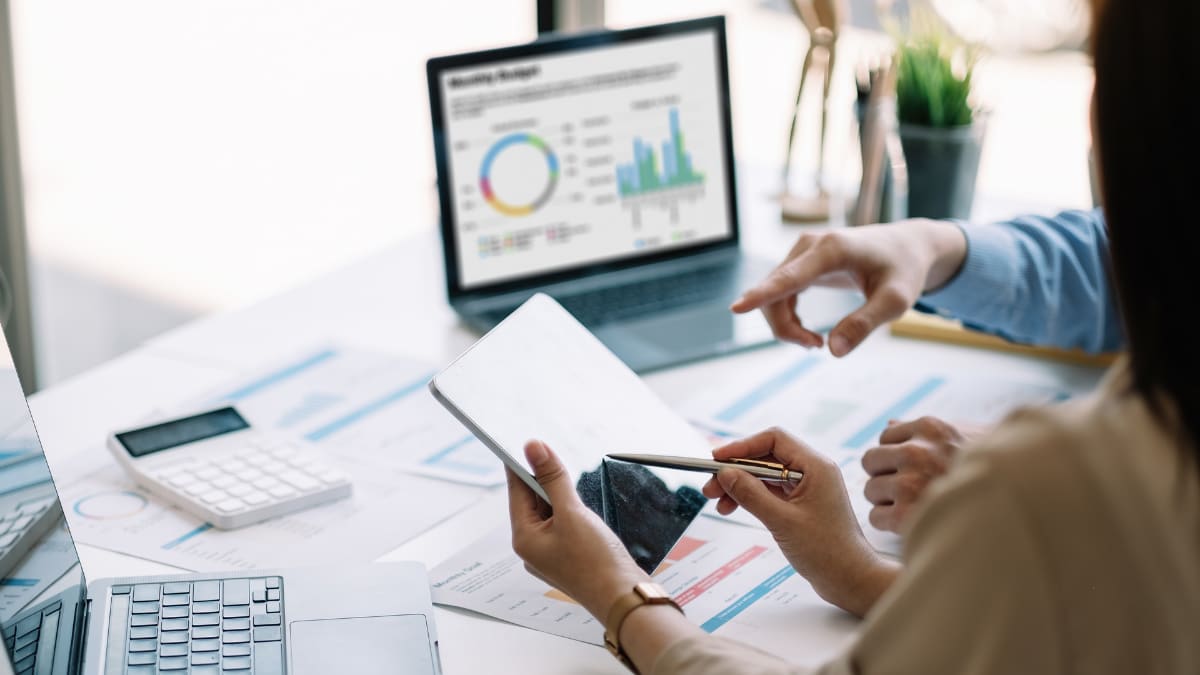 Back to Top
  Economics
At the heart of economics is the assumption that humans have unlimited needs and wants but there are limited resources available. The study of economics then deals with the creation, distribution and consumption of these resources, from their initial allocation to their final destination.
As a social science, economics studies both the economic choices made by individuals (i.e., microeconomics) and organizations and governments (i.e., macroeconomics).
Students in online bachelor's degree programs in economics learn the fundamental principles and practices of economics, as well as a broad introduction to its sub-disciplines. Students also gain research skills, technical writing and oral communication skills, and data analysis skills.
Graduates can pursue a careers in the public and private sectors, such as economists and policymakers. Economists usually require a master's degree, but the pay is worth it at $105,630 (median annual wage). Projected job growth is favorable, too, at 6% (2021-2031).
Highest-paying Jobs in Economics
Take a look at these high-paying occupations that you can also pursue with a bachelor's degree in economics. A master's degree may or may not be necessary but relevant work experience and desirable personality traits are always appreciated by employers.
Management Analysts
The beauty of management analysis jobs lie in their versatility—you can either be employed by an organization or become a freelancer management consultant. The main job remains the same: Recommend effective and efficient solutions including alternative practices, new systems, and even organizational changes to improve operations and profits.
Median annual wage: $93,000
Projected job growth: 11%
Compensation and Benefits Managers
With both the public and private sectors providing compensation and benefits to their personnel, there's a high demand for excellent compensation and benefits managers. Their duties include the preparation and implementation of compensation plans according to federal, state and local laws, as well as working with others toward this end.
Median annual wage: $127,530
Projected job growth: 2%
  Best Economics Programs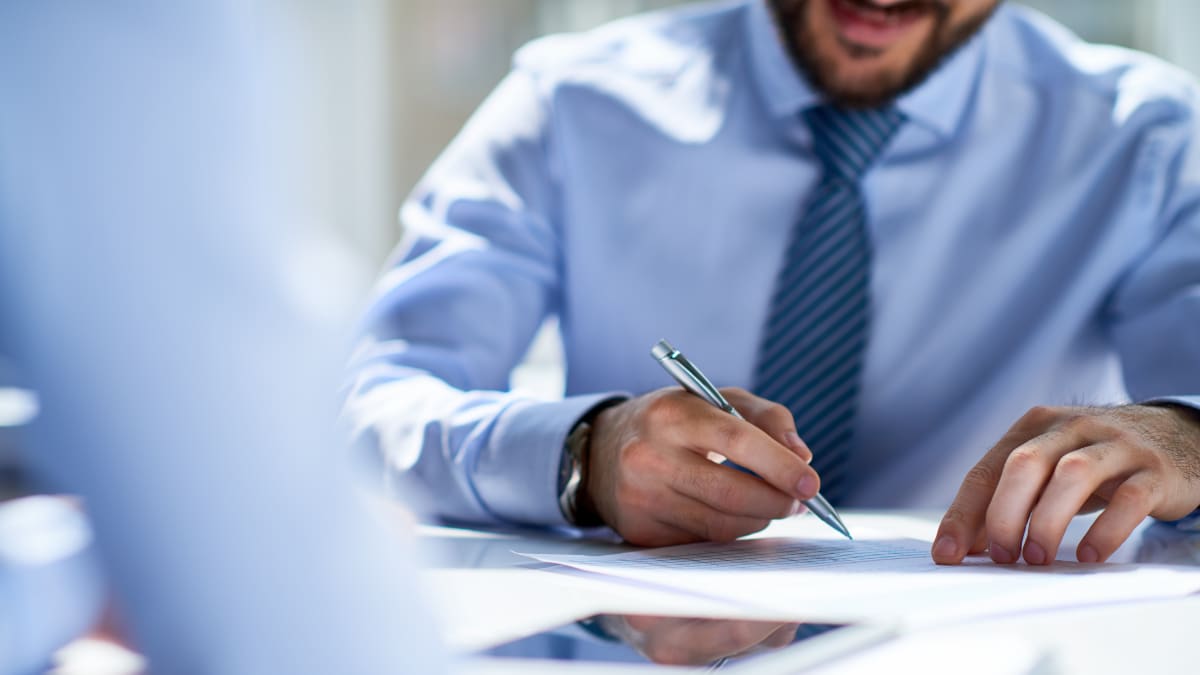 Back to Top
  Finance
The field of finance involves the acquisition and management of money and its equivalent assets (e.g., bonds, stocks and securities, and real estate) among individuals, public and private organizations, and the government. There's such a wide range of activities in finance, too, from earning, budgeting and spending to investing, saving, and borrowing and lending. The term "finance" also refers to the entire system of financial markets involved in the movement of money and the people involved in these financial markets.
While there are three main types of finance—personal, corporate and public—that cover specific spheres, many on-campus and online bachelor's degree programs also offer more specialized concentrations. Investment management, banking and financial services, and risk management and insurance are a few popular examples. Students may also choose between a liberal-arts centric bachelor of arts degree or a research-focused bachelor of science degree.
Professionals in business and financial occupations earn a median annual wage of $76,570 and can look forward to a robust 7% projected job growth rate, or about 715,100 jobs in the 2021-2031 period.
Highest-paying Jobs
With a bachelor's degree in finance, entry-level jobs are within your reach. With more work experience combined with professional certifications, these high-paying jobs can be in your future, too.
Finance Managers
The best finance managers aid their organizations in attaining and maintaining good financial health, from its cash flow to its net profits, both in the short-term and long-term periods. Their duties also include the preparation of financial statements and forecasts, the supervision of employees, and the analysis of market trends and finance performance for management purposes.
Median annual wage: $131,710
Projected job growth: 17%
Investment Bankers
The high-stress jobs of investment bankers are well-compensated and, thus, it's a popular option for finance degree holders. Investment bankers aid companies in raising capital, buying and selling securities, and making lucrative investment decisions.
Median annual wage: $134,105
Projected job growth: 10%
  Best Finance Programs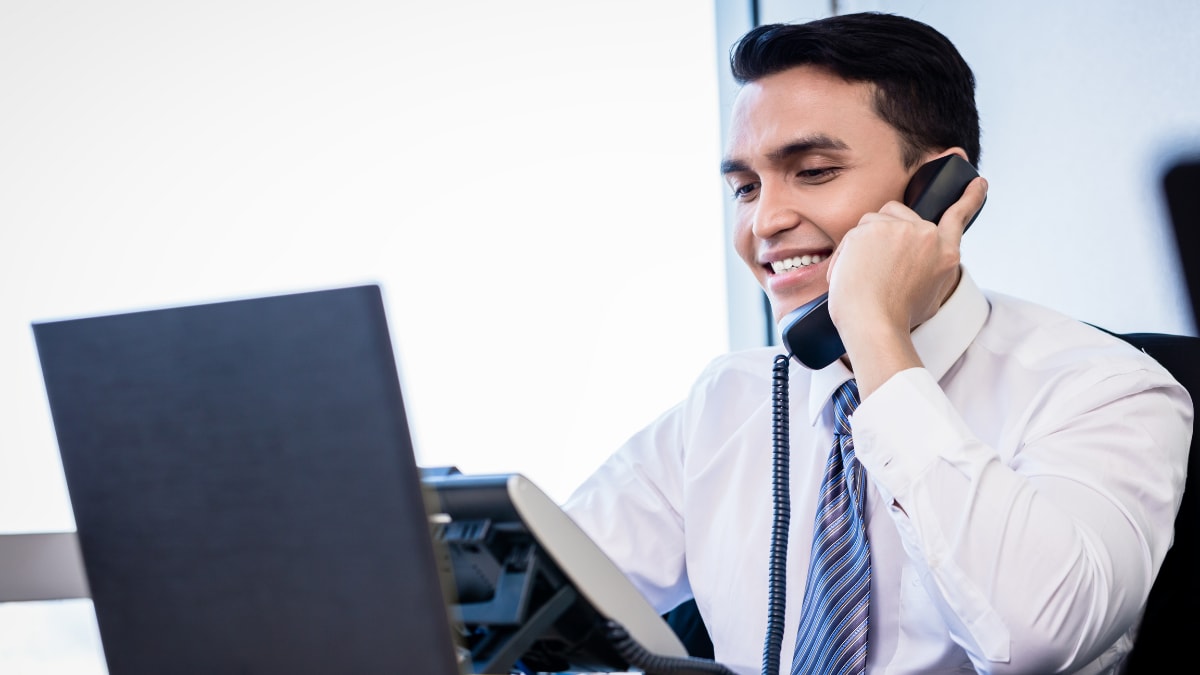 Back to Top
  Sales
The beauty of the sales profession lies in its wide range of career advancement opportunities and workplaces! From sales agents to vice-president for sales, from the food manufacturing industry to the aerospace industry, and from retail to wholesale, there can be a place for every ambitious, hardworking, and savvy sales professional. At the core of these diverse sales jobs is the ability to sell products and services as well as to maintain long-term client relationships.
And what better place to start your successful career in sales than by choosing one of the online bachelor's degree programs in communications! Students develop their communication skills in both the oral and written forms, as well as gain skills in public relations, mass communication, and professional communication. Students also learn about conflict resolution methods, visual design, and leadership skills.
The median annual pay for workers in the sales profession is $30,600—but that doesn't include incentives, commissions, and other benefits so be sure to consider the occupation. The job outlook is on the favorable side, too, considering that there are more products and services that must be sold to their target consumers.
Highest-paying Sales Jobs
Like in any other occupation, a bachelor's degree is a great credential for entry-level occupations in the sales industry. Relevant work experience, exceptional performance, and effective networking skills are a must for career advancement in these high-paying jobs.
Sales Managers
As leaders of their sales teams, sales managers are responsible for meeting sales targets and maintaining client relationships. Their duties include the recruitment, training, and retention of sales personnel, as well as setting and meeting sales goals. Such is their crucial importance in business that management executives work closely with them!
Median annual wage: $127,490
Projected job growth: 5%
Business Development Managers
The first point of contact between organizations and potential clients is often the business development managers whose presentation and persuasive skills are among the best. Business development managers also plan and implement new sales and marketing initiatives, attract new customers and retain existing clients, and find and develop new markets.
Median annual wage: $131,076
Projected job growth: 8%
  Best Sales Programs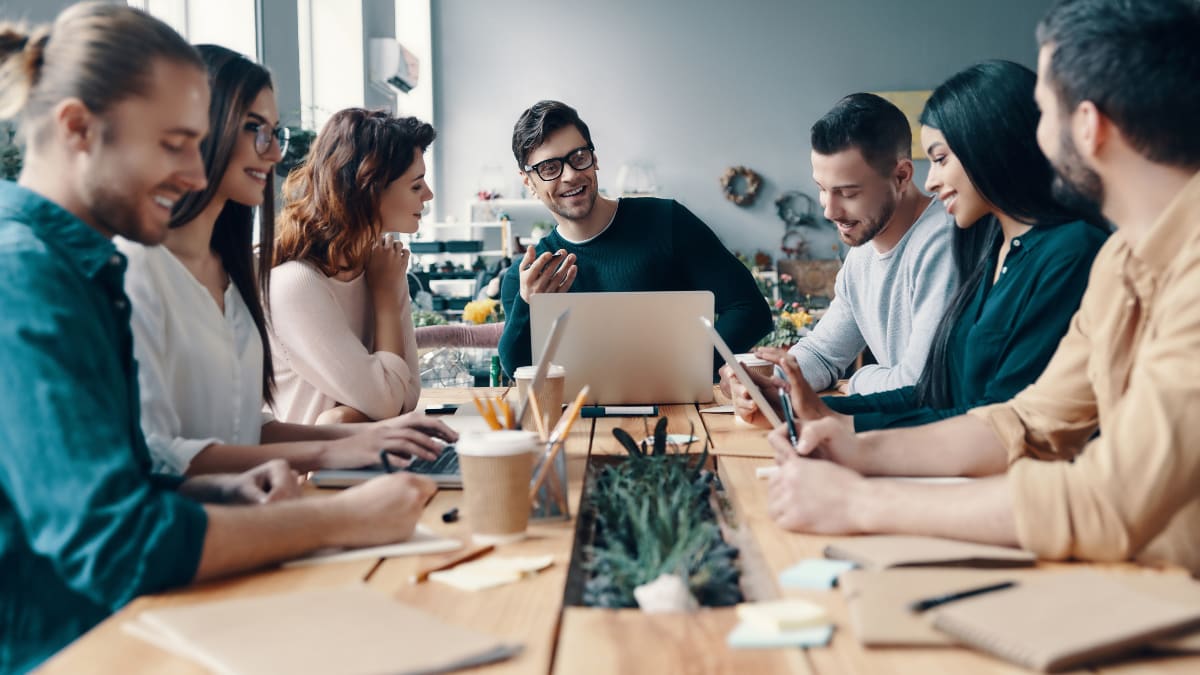 Back to Top
  Marketing
Getting the word out about a product and service is what marketing professionals do best. Furthermore, their skill sets include monitoring marketing trends and developing marketing campaigns including consumer targeting, advertising, and pricing strategies. These duties usually apply to both the traditional and digital media platforms and, thus, include the breadth of public relations, web design, and digital marketing.
Online bachelor's degree programs in marketing enable students to gain the fundamental knowledge and skills to become effective entry-level marketing professionals. Courses include marketing management, digital marketing and advertising, and marketing research and analysis. Many online programs offer internship opportunities, too, for hands-on experiences and networking opportunities.
Advertising, marketing and promotions managers earn a median annual wage of $127,150 and can look forward to a projected job growth rate of 10% (2021-2031).
Highest-paying Marketing Jobs
The highest-paying jobs in marketing are a confluence of a bachelor's degree in marketing or related field, relevant work experience, and exceptional work performance.
Marketing Managers
With their extensive work experience, marketing managers create and implement effective and efficient marketing campaigns for products and services, even entire businesses and brands. Their job involves the generation of new leads and markets, the management of marketing staff, and the implementation of marketing budgets.
Median annual wage: $153,440
Projected job growth: 10%
Demand Generation Managers
The job of demand generation managers requires specialized knowledge and skills gained from extensive work experience and rooted in a robust academic foundation in marketing. Their main responsibility is in attracting new customers and creating new markets for products and services, as well as enabling the marketing and sales staff to maintain long-term customer relationships.
Median annual wage: $86,269
Projected job growth: 10%
  Best Marketing Programs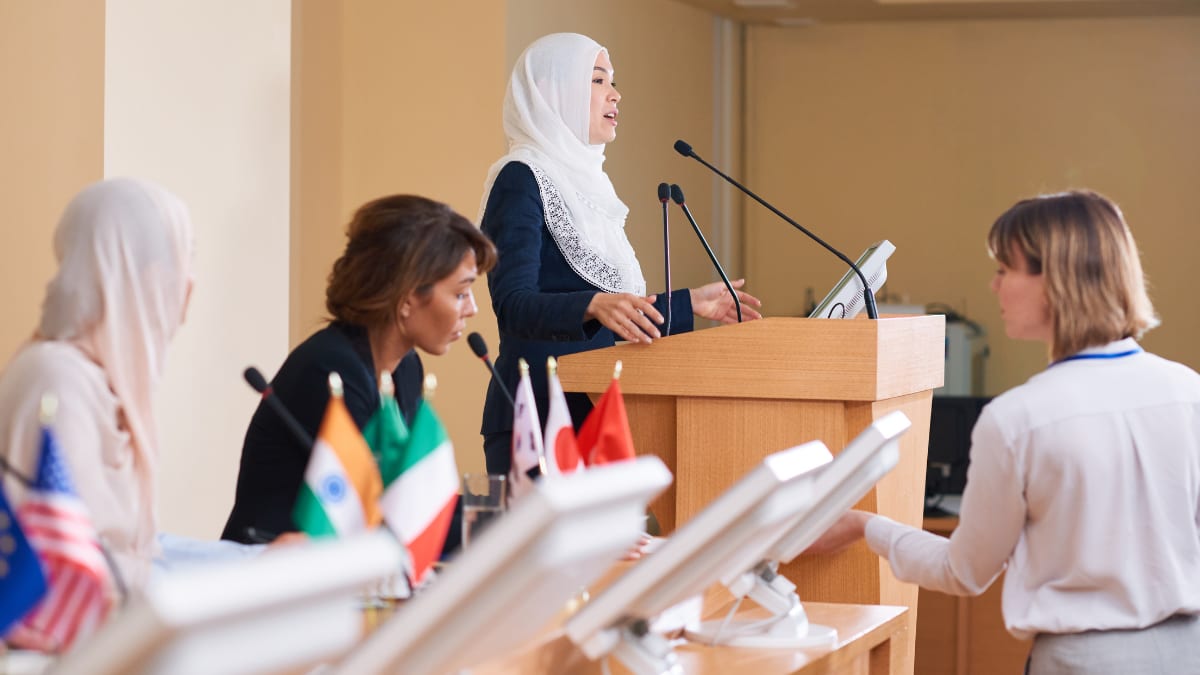 Back to Top
  Political Science
The field of political science involves the theory and practice of politics and government not only in the local, state, and federal levels, but also the international stage. The use of politics and power among individuals, groups and organizations is at the heart of political science, too, which demands knowledge of the depth and breadth of political ideologies, policies and procedures, and behavior.
Students in online undergraduate degree programs in political science must possess strong communication, critical thinking, and analytical thinking, and persuasive skills to thrive. The rigorous coursework spans the breadth of history of politics, current events and issues, and trends in politics on the local, national, and global levels. Major courses are usually in political theory, international relations, and comparative politics, as well as American government and politics.
The best thing about a bachelor's degree in political science is in its versatility, from immediate employment in the public and private sectors to graduate study in law, perhaps even a career in politics.
Highest-paying Jobs in Political Science
The highest-paying jobs for political science graduates don't come easy since extensive work experience and an outstanding professional record are the minimum requisites. But the time and energy spent and the risks taken are well worth the rewards.
Political Scientists
While a master's degree is usually required for high-paying political scientist positions, a bachelor's degree will get your foot in the door! Political scientists study political systems from their origins and development to their operations and future direction; develop and test theories in political science; and submit their research and make presentations about it.
Median annual wage: $122,510
Projected job growth: 6%
Public Relations and Fundraising Managers
Public relations managers are responsible for making their employers and/or clients look good in the public's eye. Fundraising managers plan and manage events, campaigns and initiatives that bring in the money for their organizations. Many are involved in the election campaigns of politicians.
Median annual wage: $119,860
Projected job growth: 8%
  Best Political Science Programs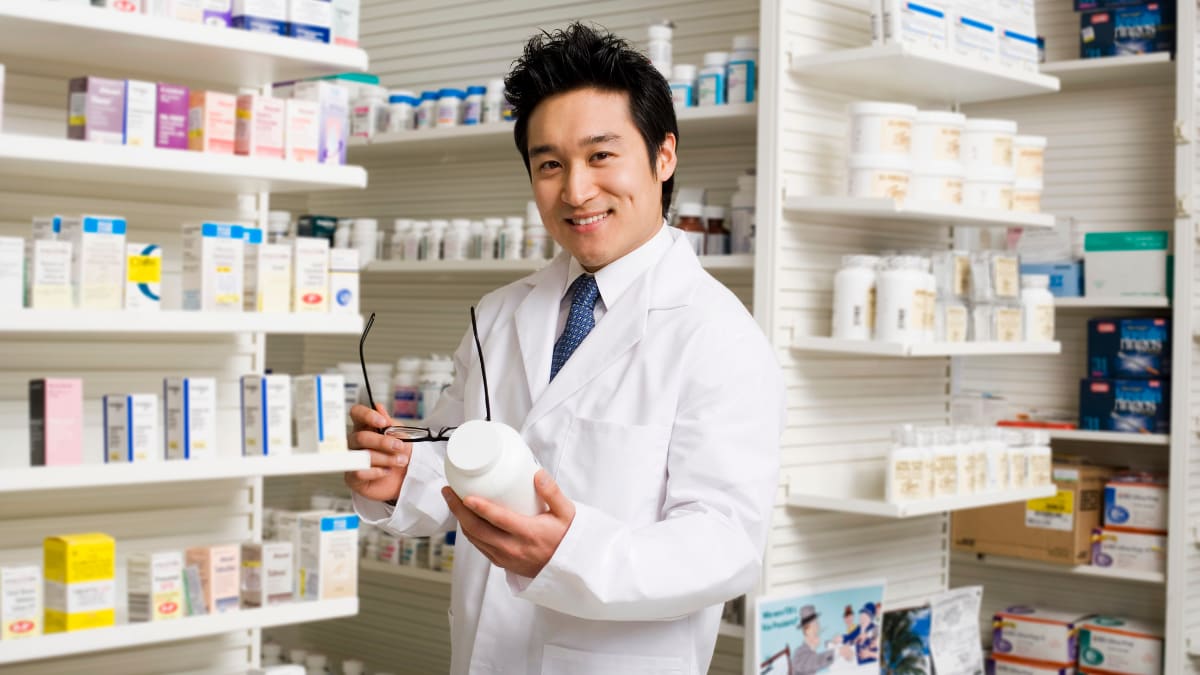 Back to Top
  Pharmacy Studies
The United States pharmaceutical industry is still the global leader with many of the biggest pharmaceutical companies, such as AbbVie, Pfizer, and Bristol-Myers Squibb, calling it home. Professionals with the appropriate education and training in the pharmaceutical sciences have enviable career opportunities for this reason.
The numbers speak, too—the average annual wage for employees in the pharmaceutical industry is $111,176 per year—and it's among the top 10 highest-paying industries in the country. The projected job growth rate in the pharmaceutical industry are also higher than the average for all industries.
Highest-paying Jobs in Pharmacy
Many of the well-paying jobs in the pharmacy industry only require a diploma or associate degree, too, such as in the case of pharmacy technicians. Of course, pharmacist jobs require more advanced academic credentials and certifications.
Pharmacy Technicians
Think of pharmacy technicians as the valuable assistants of pharmacists and their occupation becomes even more important in a healthy society. Among their duties are collecting appropriate information to fill drug prescriptions, providing basic information about medications, and referring customers to pharmacists for further assistance.
Median annual wage: $36,740
Projected job growth: 5%
Pharmacists
Aside from dispensing medications and providing relevant information about their safe and effective use, pharmacists also perform health and wellness screenings. Working with other healthcare professionals is also a must to ensure that prescription medications are used according to their purpose.
Median annual wage: $128,570
Projected job growth: 2%
  Best Pharmacy Studies Programs
Penn Foster
The Pharmacy Technician Professional program is an accelerated program that trains students for success in the Pharmacy Technician Certification Exam (PTCE) and Exam for the Certification of Pharmacy Technicians (ExCPT). Students learn through online courses in pharmacology, pharmacy management operations, and pharmacy law as well as real-world simulations.
Program length: 17 months (average); 11 months (fast track)
Number of courses: 13 courses with 30 exams and 1 externship
Format: Hybrid
Tuition: $1,099 (Pay in full; installment plans available)