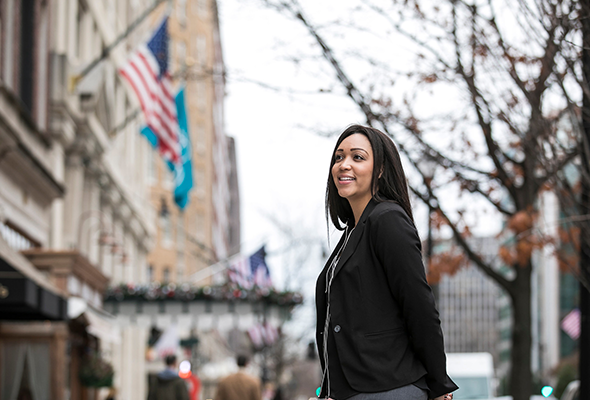 Washington, DC is well known as the United States' capital, but did you know that it's also a major tech and business market?
Recently, CBRE named Washington, DC the No. 3 large tech talent market in the United States, just behind San Francisco and New York, making it one of North America's top tech destinations. Northern Virginia, just outside the city and home to George Mason University's two campuses also frequently tops tech and business rankings.
Located in the heart of East Coast innovation, Mason students gain access to top internships, valuable connections and the hands-on experience needed to launch top careers in tech and business.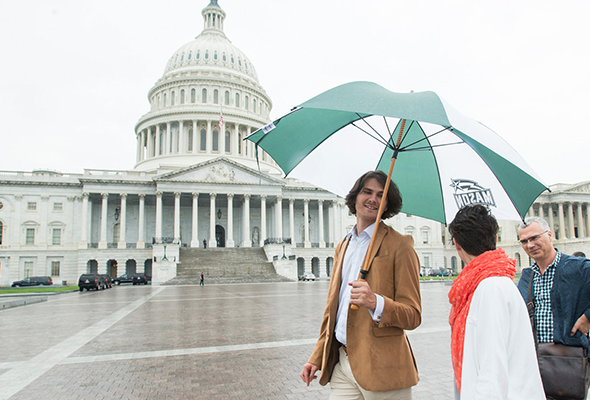 The East Coast's innovation capital
Northern Virginia is a thriving hub for technology and business and is home to 15,600 tech firms and 11 Fortune 500 companies, including Amazon, Google, Appian, Nestle, Microsoft, Capital One, Fannie Mae, The Carlyle Group and more. In fact, Virginia was named the No. 3 state for business by CNBC.
Mason works with many of these nearby companies to help students find jobs, get hands-on experience through internships and gain access to valuable professional networks. A few major companies developing in the region include:
Amazon HQ2: Amazon's second headquarters is located in Arlington, Virginia, home of the Mason Square campus (graduate programs only). Amazon aims to fill 25,000 technical and non-technical jobs in the region, with an average wage of over $150,000.
Microsoft Reston hub: Microsoft has invested $64 million into building a new software development hub in Reston, Virginia, less than a 25-minute drive from Mason's main campus. Microsoft plans to recruit 1,500 Northern Virginia-based workers for its new center.
Google: Google has locations in both DC and Reston, each hiring for hundreds of roles in the region. They recently announced a $300 million investment in Virginia with the intention to continue growing the company in Northern Virginia.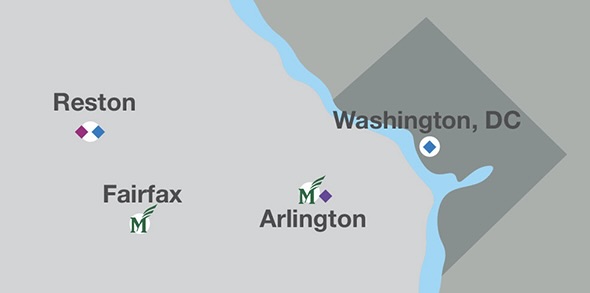 Mason's main Fairfax campus is 24 km from Washington, DC.
Mason Square (for graduate programs) is located in Arlington, Virginia, just 8 km from Washington, DC.
A top destination to launch your career
These thriving industries create invaluable opportunities for students and new college graduates. With all of these opportunities available, Virginia is a top five city for tech job posting growth in the US, and Rent.com even ranked Washington, DC as the No. 5 city for young professionals.
Even if you're not studying computer science, studying in a top tech destination can be a great place to start a successful career, opening up opportunities in business, marketing, finance and a variety of related fields, in addition to other industries thriving in the DC and Northern Virginia region.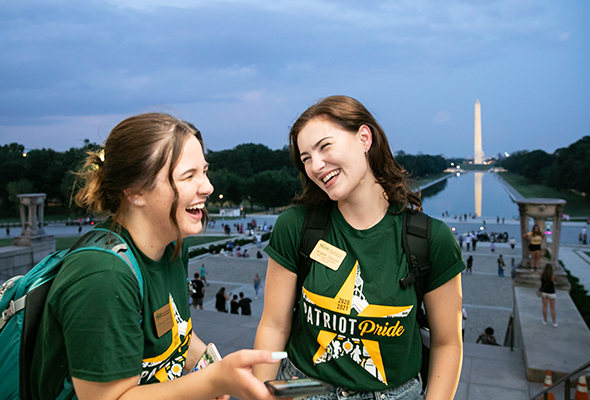 As a result, Mason graduates are highly successful, with 80% of Mason students employed within 6 months of graduation and 86% of Mason's class of 2021 working in Virginia, Maryland or Washington, DC.
With Mason's opportunities and resources, you can intern with top companies, learn in-demand skills and get a head start on your future career.
If you're interested in the DC area's tech and business network, explore some high-profile employers with this interactive map. You might also be interested in this tour of Mason's campus.
Want to study at George Mason University? Click here to learn more and apply for a course.
To stay up to date with student life, make sure you follow us on Facebook, Instagram, YouTube and Twitter!